Thank you for contacting Cardinal Roofing, a representative will contact you shortly.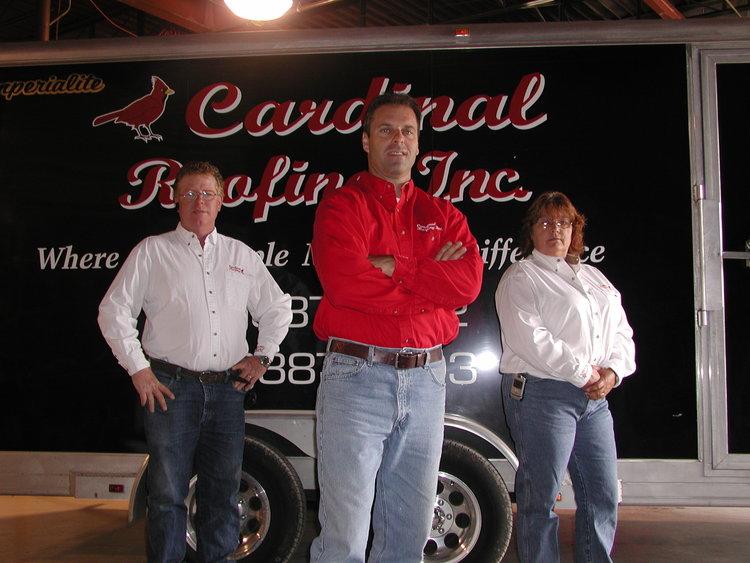 WHERE OUR PEOPLE MAKE THE DIFFERENCE
Cardinal Roofing
Cardinal Roofing is a commercial roofing contractor based in and operating in Springfield, MO. We are a "full service" commercial roofing company that can handle essentially all your commercial roofing needs. We install several single-ply roofing systems and have in-house full-service custom sheet metal. We also install roof coatings and can maintain or repair any existing roofing system, all with the assurance that can solely come with years of experience. We have over 75 years of combined experience in commercial roofing and architectural sheet metal.
Always Dedicated To The Job And Our Customers!
We realize that knowing how to build a successful relationship with our clients is just as important as knowing how to build a quality roof. Our dedication to solving our customers' roofing problems has been the key to our success for all of these years.
---
corporate_fare
Flat Roofing
This type of roof uses coatings or membranes to seal a roof. Usually, the most eco-friendly products come from flat roofing options.
apartment
Metal Roofing
To protect what is important to you, we'll design a metal roof that is technologically innovative, durable, beautiful, and lasts a lifetime.
WHY CHOOSE US?
A DEDICATION TO OUR CLIENTS AND WHAT MATTERS MOST TO THEM
---
We believe a successful roofing system requires more than just good workmanship and design, we also believe it requires a good working relationship with the customer. Communication is the key to solving all your roofing problems and servicing all your roofing needs.
EXPERIENCED
CONTRACTORS
---
We combine quality workmanship, superior knowledge, and low prices to provide you with service unmatched by our competitors.
QUALITY
MATERIALS
---
We only use the best of the best when it comes to materials so a project can run and be completed as smoothly as possible.
ON YOUR
SCHEDULE
---
Businesses can't afford to waste time... we respect this and will work closely within your busy schedule to stay on track.
No-Obligation Inspection
Get a FREE Estimate Today!
Schedule an inspection today and get a free, no-obligation estimate. Trust us with your next project and contact us today, and we'll get back to you as soon as possible so we can get started!